2016 Scion iM Overview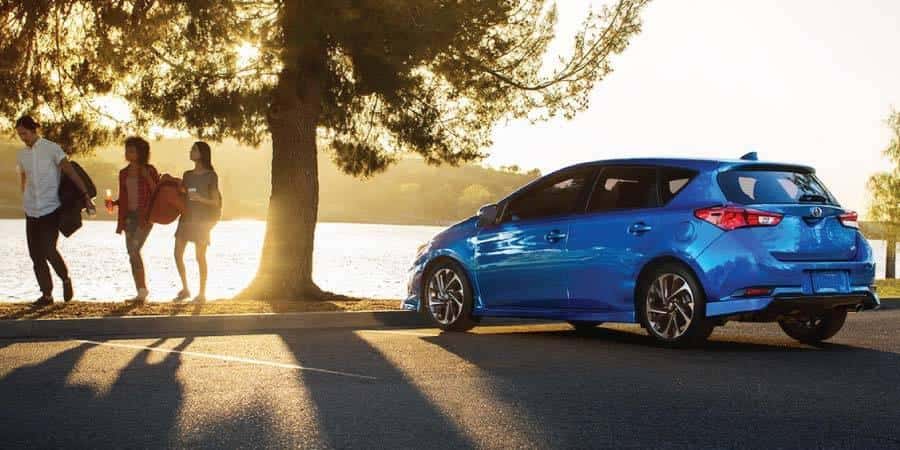 2016 Scion iM Overview
New for 2016, the Scion iM is a hatchback that offers a sporty look and a plethora of special features that come standard. This subcompact vehicle conveniently fits in an impressive amount of interior space. It offers a unique, angular-looking design that allows it to stand out on the road.
Specifications of the 2016 Scion iM
The 2016 Scion iM overview shows that the car can seat five people. The vehicle's engine is an 137 horsepower, I-4, 1.8 liter gas engine. The iM offers an gas efficiency of 28 mpg in the city and 37 mpg on the highway. The vehicle's drive train is front wheel drive and a six speed manual transmission comes standard on the vehicle. The 2016 Scion iM overview is equipped with Bluetooth, but the vehicle does not come with a navigation system.
Exterior
The exterior of the iM sports a hatchback design and a vehicle body that comes in six different colors that buyers can choose from. These colors are Barcelona red metallic, spring green metallic, classic silver metallic, blizzard pearl, black sand pearl, and electric storm blue. Those who opt for the single-trim model can enjoy features including LED running lights and heated mirrors.
Interior
The interior of the iM offers a leather-wrapped steering wheel that contributes a feel of luxury and finesse. Also, the steering wheel is equipped with button control that make it easy to manipulate the vehicle's infotainment system while driving. This infotainment system includes a 7 inch touchscreen display, AHA Internet Radio integration, and voice recognition technology.
The Bluetooth capabilities of the vehicle include hand-free calling. As an option, buyers can choose to add on a navigation option that makes it easy to find one's way even in unfamiliar areas. Other great features on the interior of the iM include a dual-zone climate control system and an eco-driving indicator that maximizes fuel efficiency.
Pros vs. cons
One of the biggest advantages of this 2016 Scion iM overview model is that many special features come standard on the vehicle. Critics have praised the iM for its comfortable ride and for the support offered by the vehicle's front seats.
Some drawbacks of the iM are its slow acceleration and the facts that its drive is a little less engaging than that of some competing models on the market. There are also some blind spot issues when it comes to rear visibility and a cargo area that is not quite as ample as some drivers would prefer.