2016 Scion tC Overview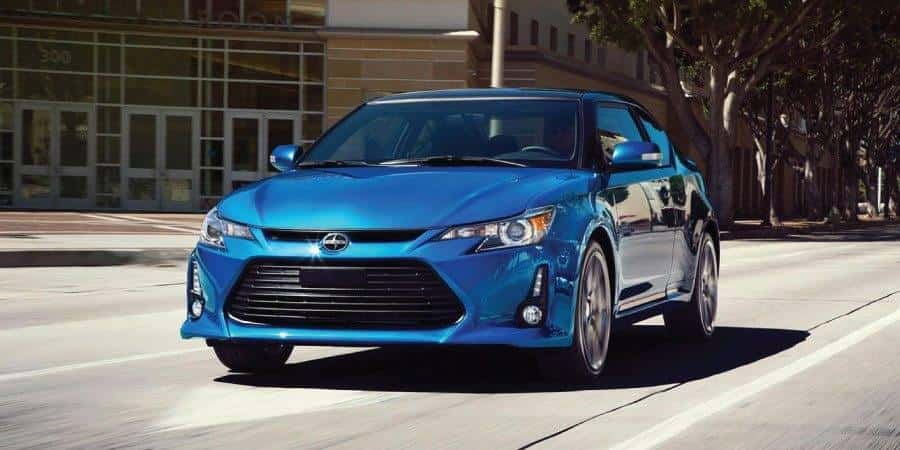 2016 Scion tC Overview
2016 Scion tC Overview
This All-New 2016 Scion tC entry-level coupe is surprisingly spacious on the inside and makes for a convenient vehicle thanks to the long list of features it offers. With a MSRP of $21,330, the vehicle offers advanced features in the base model like 18 inch wheels and a push-button start.
Specifications of the 2016 Scion tC overview
The Scion tC seats a total of five passengers and has a two door body style. It offers a regular unleaded 2.5 liter engine. It has been placed into the compact class by the EPA, and it gets a gas mileage of 23 mpg in the city and 31 mpg on the highway. The vehicle has a front wheel drive train and comes standard with a six speed manual transmission. The vehicle comes equipped with Bluetooth, but the standard model of the vehicle comes with neither Bluetooth heated seats nor a navigation system.
Scion tC pros vs. cons
One strength offered by the Scion tC is the vehicle's acceleration. The tC speeds up quickly and also offers a sporty overall feel both on the inside of the vehicle and on the outside. The tC is also praised for the amount of features that come standard with a purchase of the model. Despite the fact that the vehicle has a compact coupe design, its back seats are fairly spacious and comfortable. Also, the dashboard control of the tC has been praised for being very intuitive to use.
On the other hand, some critics find that the vehicle is excessively noisy when it runs on the road. Some drivers notice that the vehicle doesn't handle rough pavement very well. Also, the tC has been criticized for the quality of the cabin trim. There is no rearview camera available on the vehicle, and some drivers find that this is an important feature to come standard with a new vehicle purchase nowadays. In comparison to some models out there on the market that are in direct competition with the tC, the tC has somewhat poor fuel economy.
New changes in 2016 for the Scion tC
One great new feature of the 2016 Scion tC overview for this year is the vehicle's 7 inch touch screen. In 2016, tCs also have begun to include a convenient proximity key. The push-button start that is now offered as standard on the new 2016 Scion tC overview is another great feature that has just been added for the new year.