2016 Toyota Prius Overview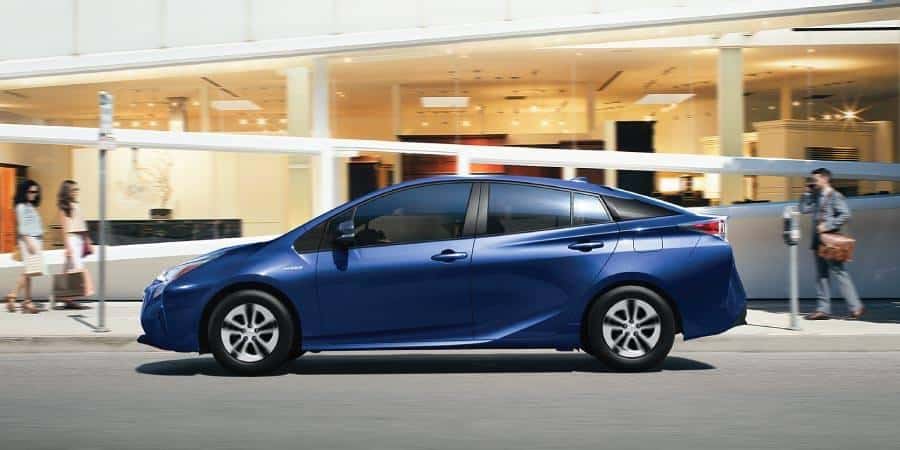 2016 Toyota Prius Overview
The 2016 Prius has been redesigned to showcase a sporty look that has heretofore been unfamiliar in this model that's usually associated with practicality and efficiency. This year marks the 16th year that the Prius has been on the U.S. auto market. Apparently, Toyota has deemed it time to revolutionize the model with a daring new look. However, this doesn't mean that drivers interested in buying the 2016 Prius model don't have to worry that Toyota has made any sacrifices in efficiency for the sake of appearance. The Prius has slightly upped its gas mileage in the 2016 model.
Vehicle specs
The EPA class of the 2016 Toyota Prius overview is a mid-size car. The vehicle gets 54 mpg in the city and 50 mpg out on the highway. The engine is a gas/electric hybrid I-4 1.8 liter engine. The engine has four inline cylinders, and the vehicle offers front wheel drive. The transmission for the 2016 Toyota Prius overview is a continuously variable-speed automatic transmission. The Prius is a four door hatchback that seats five passengers. Those interested in being even more efficient with their Prius in 2016 can opt for a special Eco model that is offered. This vehicle gets a gas mileage of 58 mpg in the city and 53 mpg on the highway.
Pros vs. cons
Probably the biggest pro of the Prius has always been the impressive gas mileage that the vehicle is capable of achieving. However, this is not the only advantage the vehicle mode offers. It also offers a spacious cargo area that is perfect for packing up for road trips. The interior is strikingly quiet and well-insulated from outside noises. One of the few drawbacks that have been expressed regarding the Toyota Prius is the look of the cabin. Many critics feel that the white plastic that is placed in the vehicle's upper-trim is unattractive and needs to be revamped with a new, more pleasing design.
Changes for 2016
The Prius was completely redesigned for 2016, and it will be interesting to see how well the effort put in to the new design converts over into more sales for Toyota in 2016. If you've always liked Prius's efficiency and technical prowess but were discourage from buying a Prius because of the vehicle's traditionally no-frills design, perhaps now is the time to give the Prius a time. Have a look at the sport new design offered in the 2016 Toyota Prius overview and decide for yourself.