2016 Toyota RAV4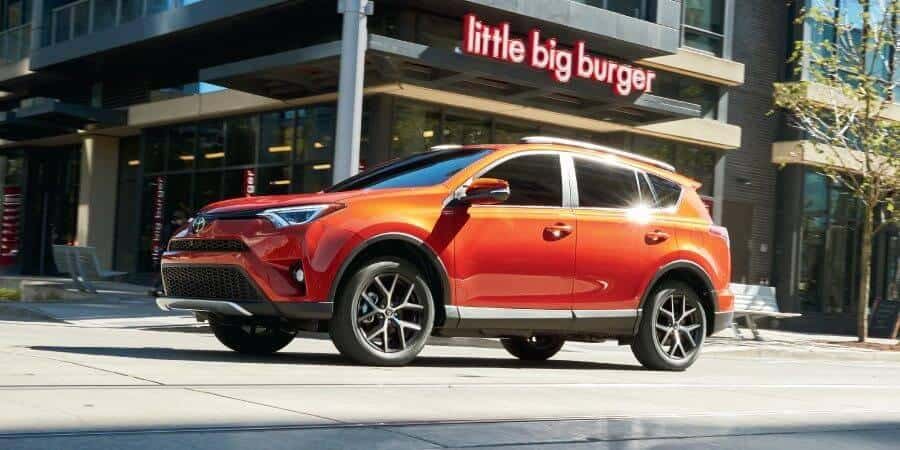 2016 Toyota RAV4
2016 Toyota RAV4 Adds Additional Safety Features, IIHS Top Safety Pick Rating
The 2016 Toyota RAV4 has been a popular choice for compact SUV buyers since the late 1990's. With a roomy interior, efficient operation, and now with even more features, creates the safest RAV4 to date.
Every generation of RAV4 up to this point has thrived in the automotive marketplace. From its initial smallish, minimalist design with ample interior space and basic options to more recent developments that incorporate a few luxuries like leather seating, power moonroof, upgraded sound systems and automatic climate control, RAV4 has been a front runner in the compact SUV race.
Focuses have shifted in the automotive industry with an increased emphasis put on occupant safety as well as pedestrian safety. Toyota has made incredible improvements in safety technology, many of which are incorporated in the 2016 Toyota RAV4 model year.
It isn't about the standard equipment eight airbags, nor is it about the standard equipment rear-vision camera focussed on preventing pedestrian accidents. The big news is the Toyota Safety System that is new this year. It comes standard on the RAV4 Limited while is an available feature on the other trim lines. It includes Forward Collision Warning that is followed up with Automatic Pre-Collision Braking if the driver doesn't respond, radar-based Adaptive Cruise Control, and a pedestrian pre-collision system.
Automatic high beam headlight operation gives a clear view of the road, while an available Birds Eye View Monitor provides an all-around view of the vehicle from 4 body-mounted cameras. The Limited model includes blind-spot monitors with cross traffic alerts as well.
All of these safety features contribute to the 2015 Top Safety Pick rating from the Insurance Institute of Highway Safety (IIHS).
Comes see Toyota's most efficient and safest RAV4 yet, now available at Toyota of West County. Shop the All-New 2016 Toyota RAV4 inventory, or schedule an appointment today.