2016 Toyota Tundra Overview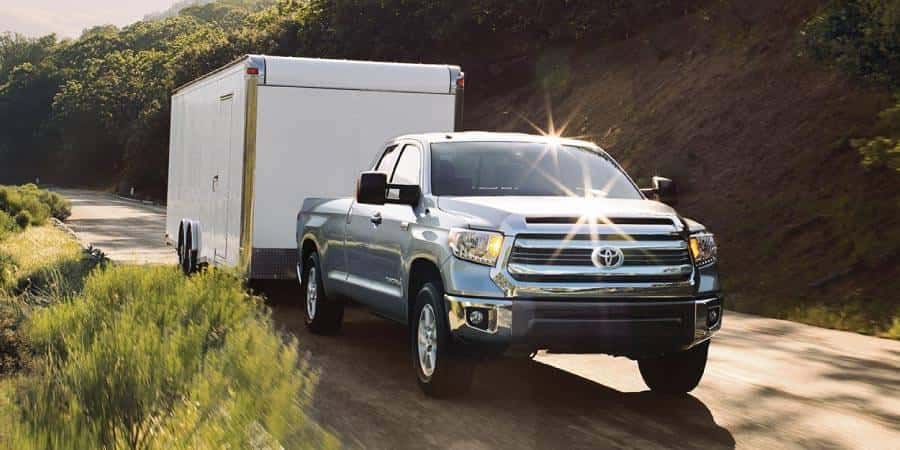 2016 Toyota Tundra Overview
2016 Toyota Tundra Overview
Those on the market for a full-size pickup that excels in off-road performance should put some research into the 2016 Toyota Tundra. This durable vehicle is also great for handling heavy duty work in addition to tackling off road driving surprisingly well, but some auto market authorities have claimed that it lags behind American made-rivals by Ford when it comes to handling on-the-job workloads and in a variety of other respects. However, in terms of appearance, any good 2016 Toyota Tundra overview should include mention of the fact that the Tundra offers a variety of different body style options and a handsome interior finish.
Specs
The SR Double Cab Tundra comes with a 310 4.6 liter V8 engine. The engine is a 6-speed automatic, and the vehicle also comes with a 6.6 foot bed. Those wishing to improve upon the standard Tundra can opt for a 381 horsepower 5.7 liter V-8, but both of these engine options are offered in a six-speed automatic. When it comes to fuel economy, the Tundra offers 15 mpg for city driving and 19 mpg for highway driving.
The standard Tundra is Bluetooth equipped but does not come with a navigation system or heated seats. The vehicle seats 6 people and has rear wheel drive. The Tundra has a maximum towing capacity of 10,5000 pounds and a maximum payload of 2,060 pounds.
Pros vs. cons
In many a 2016 Toyota Tundra overview, the Tundra has been praised for the strength of its V8 powertrain. Its sizable double cab and rear doors offer convenience, and it offers a large CrewMax cab as well. New drivers will appreciate the vehicle's intuitive technology. However, the vehicle's drawbacks include a fairly low fuel economy and the fact that there is no V6 option.
New features for the 2016 model
The 2016 model of Tundra brings with it a variety of new features including extensive upgrades to the vehicle's electronics interface. In addition the upper trim of the vehicle has been allotted more space for a larger gas tank. Two special additions of the vehicle that are offered- the SR5 and the 1794 Edition- have been designed with a revised front end, and the 1794 Edition offers the TRD Off-Road package. In terms of safety, the 2016 Tundra offers standard integrated trailer brake control that makes hauling safer and more reliable.
Summing up the 2016 Toyota Tundra overview, the vehicle is very stylish and great for off-roading. Start your shopping experience here.