Auto Service You Should Have the Toyota Dealer Perform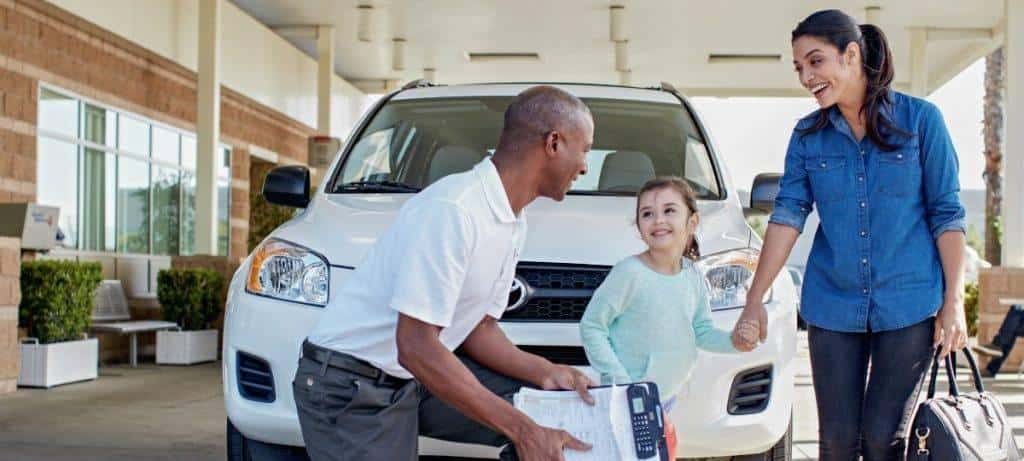 Auto Service You Should Have the Toyota Dealer Perform
You've invested in a Toyota vehicle for its bold design, efficient operation, and its thrilling performance. Moreover, you bought a Toyota because you love to know it's going to operate through thick and thin without question. All that's required is the recommended auto service according to the Toyota maintenance schedule and the odd repair that comes up.
You may be considering a different auto service provider than the dealership. It might save you a few dollars initially but is it truly in your best interests as a Toyota owner? Read on to discover a few services you should have the Toyota dealer perform and why.
Transmission service
Your transmission is a vital part of your Toyota's operation and it receives very little maintenance compared to other systems. The transmission fluid gets changed just once roughly every 60,000 miles compared to the regularity your engine oil is changed. Why wouldn't you get it professionally done so you can depend on it lasting another 60,000 miles? The Toyota dealer knows precisely the right method and parts to use — can you be sure the other guy does?
Brake replacement
Your brakes are perhaps the most important safety feature your vehicle has. Why would you trust something so important to someone other than the experts? Toyota Service uses Genuine Toyota Parts for the ultimate in reliability and durability for the maximum safety when you drive. They know your vehicle and the proper way to change your brakes. Can the other guys say the same?
Tire services
You could choose an independent tire shop for your tire rotations, tire repairs, and tire replacements, but why would you? The Toyota dealer competitive pricing on tire services and has the best selection of new tires that fit your vehicle exactly. Whether you want the same tire that your vehicle came with originally or something a little different, we are your best choice for all your tire needs.
Oil and filter change
Do you know what oil is going in your engine during an oil change? At the Toyota dealer, you always know what oil is being used — the RIGHT oil. We know the right grade and viscosity of oil to use for your oil change, along with the correct oil filter. We always use Genuine Toyota oil filters for the maximum protection for your engine.
Whatever your Toyota needs, whether you drive a RAV4, Corolla, Prius, or Tundra, Toyota of West County is the best place for all your auto service. With factory-trained technicians and Genuine Toyota Parts, you won't find anyone better to care for your Toyota! Call us or drop in today to schedule your next auto service.