Is the 2019 Toyota Prius AWD?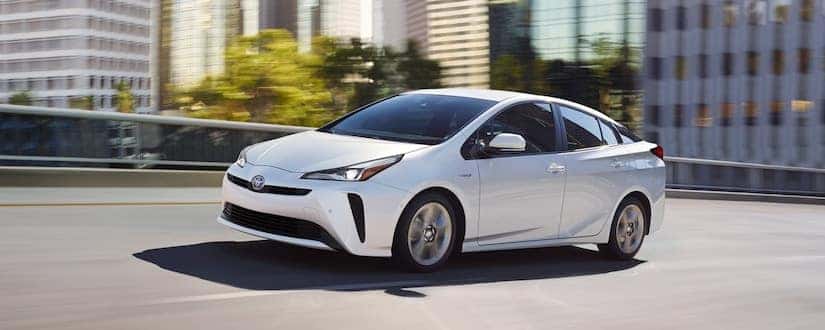 It's no secret that all-wheel drive (AWD) is essential for a number of drivers to improve their traction and handling on slippery roads, especially those living in cooler climates where rain, snow, and ice are common. But for those interested in the newest Prius model are wondering; does this hatchback offer AWD?
The answer is a big yes and comes in the form of the 2019 Toyota Prius! Available now at our Toyota dealer in Ballwin, the 2019 Toyota Prius features two brand new trim levels with AWD – the LE AWD-e and XLE AWD-e – and marks the availability of a Prius with AWD for the very first time in the United States.
View Prius Inventory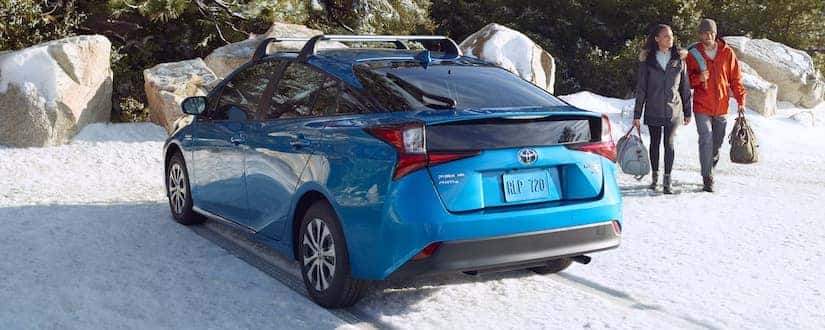 How Does All-Wheel Drive Work In The 2019 Prius?
The new AWD-e system adds a stand-alone electric motor that provides power to all the wheels of the Prius on stable road conditions, but will divert power to certain wheels if the drivetrain senses a loss of traction. As the name might imply, the available electronic AWD is completely automated and doesn't require any assistance from the driver, ensuring a seamless and effortless transference of traction. The new drivetrain is designed to operate up to 43 mph and with a manufacturer estimated combined 50 mpg, encourages drivers to visit parts unknown and expand their horizons.
Many drivers will be pleased to find the unique motor for the 2019 Toyota Prius model's AWD-e drivetrain is located in the front so as to avoid taking up precious passenger and cargo space. The exterior of this new hatchback also received updated styling from Toyota for the new model year with the addition of sleek, integrated fog lights designed to increase your visibility while driving through fog, and updated LED headlights and taillights.
Roam Where You Want To In The 2019 Toyota Prius
Ready to try out the 2019 Toyota Prius for yourself? Our Ballwin Toyota dealer has plenty of new Toyota specials to help you slide behind the wheel of this fuel-efficient hatchback.
Feel free to Contact us at Jay Wolfe Toyota of West County to set up a test drive or to learn more about the newest Toyota Prius model.
View Prius Inventory