Rustproofing is Right for You, and Here's Why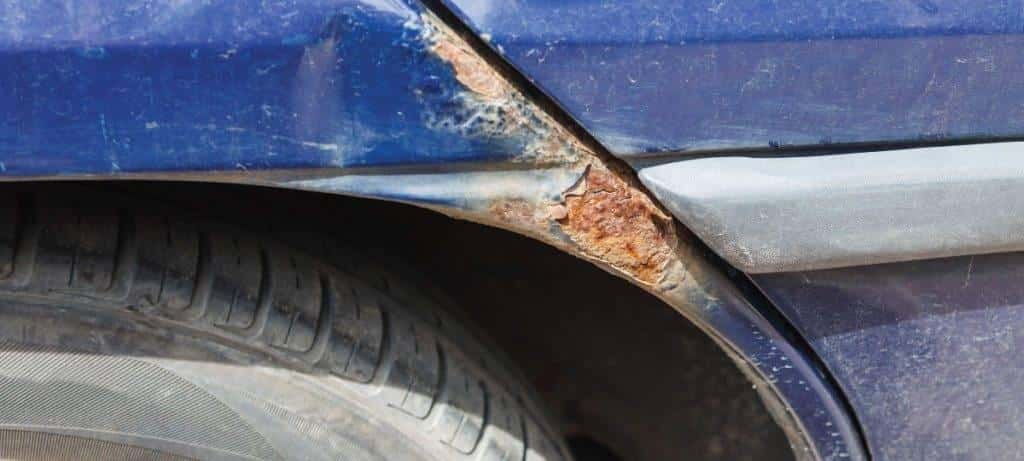 Rustproofing is Right for You, and Here's Why
As you drive through Missouri, you undoubtedly pass by some vehicles that have seen better days. Their paint is faded, there may be dents, and you might even see rust holes through the door sills and over the fenders. It's clear to anyone that looks on the car that it hasn't been cared for, leading to its current point of disrepair. That could be you in the driver's seat if you haven't purchased rustproofing.
What is Rustproofing?
There are a couple variations of rustproofing.
One is a chemical application, either a wax-based or a tar-like spray that's applied to the inside of your Toyota's panels. It prevents corrosion by protecting the surface from water and moisture. It goes on the inside of door panels, under the hood, and in other hard-to-reach areas that can't be cleaned.
The other variety is a rust module. It's designed to create a barrier on the whole vehicle through electrodes. Even though it might sound a little hard to believe, it works really well. The benefit is that the whole vehicle is protected, not just the areas that were sprayed.
No matter who you are or what model of Toyota you drive (or other makes, for that matter), corrosion is inevitable without protection. Stone chips happen, as does rain and snow. Rustproofing is important to protect your vehicle. Here are just some of the benefits:
It maintains your resale value. When you can show that your vehicle has been protected, a buyer is more likely to offer a higher purchase price.
You'll be proud of your car. Your car will continue to look good for longer than if you don't get rustproofing.
Your car will last longer. While Toyota's are among the longest-lasting vehicles on the road, corrosion can cut their life short long before the powertrain gives out.
Your car requires fewer repairs. Mechanically, rusting brake lines, engine parts, and wheel hubs can last much longer without repair if an electronic rust module is employed.
Whether you're driving an older Corolla or have just purchased a brand new Tacoma, rustproofing will make your ownership experience much better and more cost-effective. Inquire about which rustproofing method is right for you. Visit Jay Wolfe Toyota of West County today!