Is the Toyota Dealership the Best Place for Service?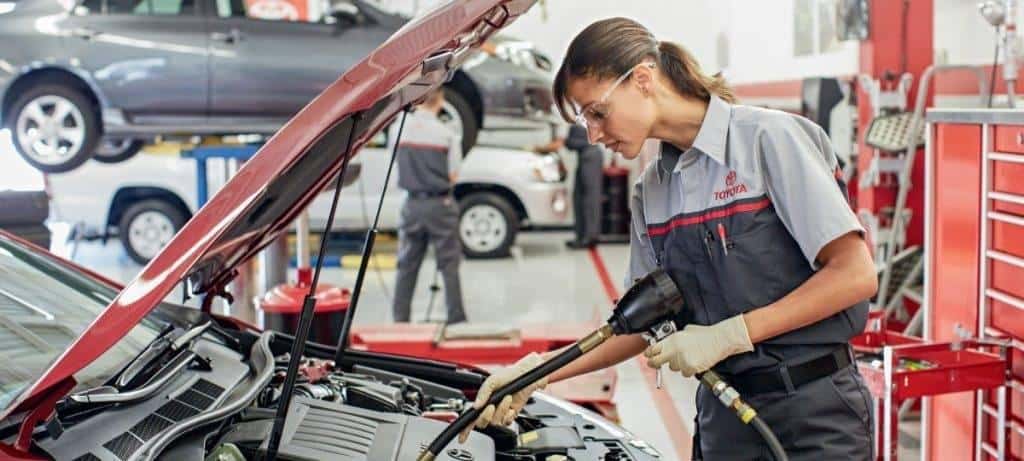 Is the Toyota Dealership the Best Place for Service?
Congrats on your decision to own a Toyota! It's a big decision to buy a vehicle, and choosing the right one is an important first step. There's more to owning a Toyota than just driving though — you need to take care of it so it lasts you for as long as possible. So where should you bring your Toyota for maintenance and repairs? Is the Toyota dealership best or is there another cheaper option?
There's a big difference between value and a low price. You can find lower priced services elsewhere like the service station on the corner or at the big box stores. But what are you getting in the services provided? Without a doubt, you get much better value when you service your vehicle at the Toyota dealership and here's why:
Factory-trained technicians work on your Toyota. Professional, certified staff perform every service on your vehicle at the Toyota dealership, no matter how routine the service may be. You'll have peace of mind knowing people who know your vehicle best are caring for it. At a corner shop, can you say the same thing?
The dealership uses Genuine Toyota parts. There are big differences in even oil filters and fluids. The dealership service department always use the correct Genuine Toyota parts and the recommended lubricants and fluids for your vehicle, and they have them on hand.
Complimentary visual inspection. No matter how big or small the service, you'll always get a complimentary visual inspection to identify areas of concern. You can trust the technicians to get it right, because they are factory trained professionals, remember?
The dealership will check your Toyota for recalls. Other shops can't do that. On every visit, they'll make sure there aren't any safety recalls that need to be performed while your vehicle is in.
They know your maintenance schedule. Independent repair shops might try to sell you maintenance before it's necessary or may miss needed services altogether. The Toyota dealership won't, and that's because they know when each of your Toyota services need to be performed.
If your Toyota is due for maintenance or if you have any questions regarding vehicle services, contact the trusted service professionals at Toyota of West County. We're here to help.