Toyota Tacoma Best Overall in Residual Value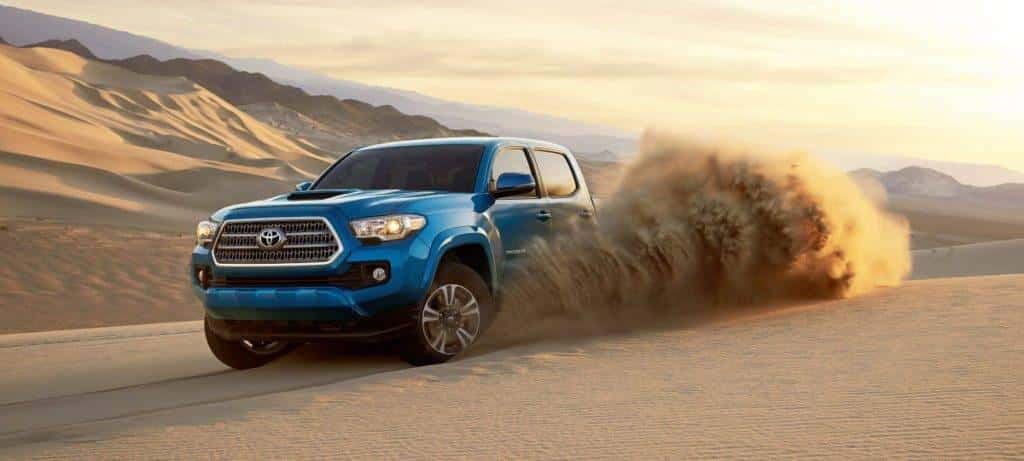 Toyota Tacoma Best Overall in Residual Value
Here's yet another reason why choosing the Toyota Tacoma is the right move. US. News & World Report has ranked the 2016 Toyota Tacoma as the truck with the best residual value. Even more outstanding, the Tacoma has the best residual value overall, among all cars and trucks.
What does that mean?
Everyone knows that vehicles depreciate in value after purchase. As they are used and worn in, their value decreases. That's why used cars are offered at a lower price, after all. The residual value is just how much depreciation a vehicle experiences over time. U.S. News calculates it as a percentage of the retail price from new.
For the 2016 Toyota Tacoma, its residual value is an amazing 72.9 percent after the first three years. That means that Tacoma truck buyers can expect their vehicle to be worth almost three quarters of what they paid, three years into ownership. That's simply astonishing. And, after five years, the residual value is still 61.9 percent.
Why the Toyota Tacoma?
The 2016 Toyota Tacoma is chock full of reasons that it's the best choice. Just start by considering its looks. No other competitor in its class has the stunning appearance of the Tacoma. Its front appearance is menacing and the high hood and bumper lines make it seem like it belongs in the full-size truck category.
Then, check out the powertrain. You can choose the fuel-sipping 2.7-liter engine or the beastly 3.5-liter V-6 with 6,800lbs of towing capacity. You can pick either a manual transmission (five-speed for the 2.7-liter and six-speed for the V-6) or a six-speed automatic gearbox. No matter what you're doing with the Tacoma, there's a powertrain that works for you.
Inside, the comforts and conveniences step up the game. An available moonroof, dual front climate control zones, and a 4.2-inch Multi-Information Display make your drive a little more comfortable. If you like the finer things in life, step up to the leather-trimmed seating. Either way, Smart Engineering has made the Toyota Tacoma's interior quieter than ever.
Visit Jay Wolfe Toyota of West County to see the Toyota Tacoma for yourself. We have the vehicle you're looking for and the exceptional service you deserve.